Bradley Wilmshurst: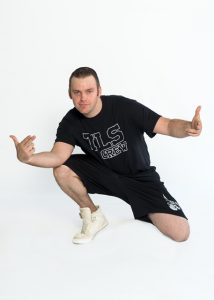 Principal of The League Studios.
Brad has been dancing since the tender age of 3. He rapidly built his stock of capabilities with theory and practical studies in Jazz, Tap, Acrobatics, Lyrical, Hip Hop, Ballroom and Ballet. In addition to these genres Brad later expanded his repertoire to include Accredited Beginners Gymnastics Coach and Levels 1 through to 4  Cheer Coach. Midway through Brad's Boilermaking Apprenticeship, he had no hesitation accepting an invitation to join the Costa Cruise Line as a dancer on a six months contract. Then, while in London during 2009 Brad attended classes at Pineapple Studios with Louis Spence. Some of Brad's other professional work includes Big Brother (Premiere and Finale Episodes) and various corporate events. In 2013 he was fondly known as Bernie the Mascot for the Brisbane Lions. Now, as Principal of the League Studios and with Candice Willington by his side, Brad is wholeheartedly keen to share his knowledge and passion with The League students.

Candice Willington: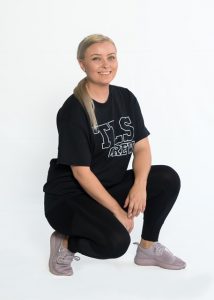 Director of The League Studios.
Candice was born and raised on Queensland's Gold Coast. She has been dancing since the age of 6, and has studied ballet under Royal Academy of Dance, practised, performed and now teaches all genres of dance including Ballet, Jazz, Tap and Contemporary. At the age of 13 Candice was selected to travel to Osaka, Japan to perform, train and learn under Irie Yuki Modern Ballet Arts in the genres of Ballet and Contemporary. At age 15, after studying full time with the Prudence Bowen Atelier, (Royal Academy of Dance – Ballet) Candice discovered her love for Musical Theatre and completed her Certificate 4 in Musical Theatre at Gold Coast Triple Threat as well as her Certificate 3 in Film and Television. She has performed in many shows around the Gold Coast and at numerous functions and events for Warner Brothers Movie World.  Since then Candice has taught dance full time for 4 years teaching styles ballet, jazz, contemporary and musical theatre while also choreographing winning solo, duo, trio and group routines for local and international competitions. Candice  is currently studying for her Certificate 4 in Dance Teaching and Management and is committed and eager to spread her love for performing to the League students.