Do you have a little one that loves to twirl and walk around on their tippy toes? Then the League Studios is for you. Within The League Studios' safe, nurturing environment Little League dancers' creativity is constantly encouraged. Our Little League program provides a focused introduction to and development of Classical Ballet as well as Beginner Elements of Jazz technique.
The aim of Little League Ballet is to gently teach basic Classical Ballet concepts through the careful introduction of Ballet feet and arm positions as well as centre and floor transiting exercises. The focus is on listening to the accompanying music while practising rhythm. When dancing to varied musical pieces with props, including wands, ribbons and fairy wings our Little Leaguers are focusing on interpretation and self-expression.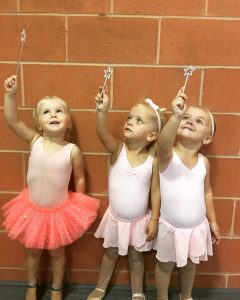 The aim of Little League Jazz is to teach Jazz technique through flexibility focused warm ups, floor transit exercises and dance routine performances. As teachers of the Little League Program we passionately believe in the value of teaching our Little League Dancers correctly, 'the right way', from the beginning. Aiming for a balance of structure and fun, we encourage a life-long love of dance.